Welcome to my last Sunday post of 2018. It has been an awesome year and I can not thank you all enough for subscribing, reading, listening, and viewing my blog post each week.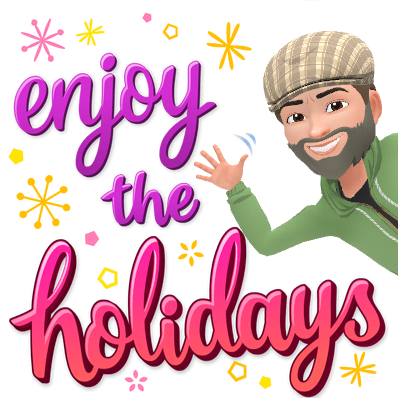 To wrap up this year I present to you the 15th episode, in my second season, of my podcast Tech on the Side and all of it's associated articles and videos.
If you have not yet shared the my blog with someone you think who may enjoy it, now would be the perfect time, and the perfect gift.
Happy Holidays and here's to the new year.
Google is bringing its Lens visual search feature to the iOS Google app, giving iPhone users a new way to search the web on mobile. By tapping on the Google Lens icon, you dive straight into the camera at which point if Google recognizes something in the space that you tap on, the app will [&hellip...
CLOSE An iPhone is basically just a computer that fits in your pocket - and in many ways, it's even better than a computer. The iPhone is more portable than a laptop. The camera is better than many point-and-shoot cameras.
If you store your photos and videos on your computer or 'the cloud' then you know the risks that come with it: Computer crashes, viruses, and power surges that could wipe out 1,000's of your digital memories in seconds. And that's why The Photostick is one of the most in-demand gadgets of 2018, selling over 1,000 units per day.
We looked through the 2018 Oprah's Favorite Things and selected our absolute faves that make the perfect gift ideas for this holiday season - or a gift for yourself.
If you want to download the latest MacOS update, Mojave, and get the excellent new features like a built-in dark mode, then you need to make sure your Mac is ready. Here's your guide to MacOS Mojave compatibility, what Mac computers qualify, and what you need to successfully download.